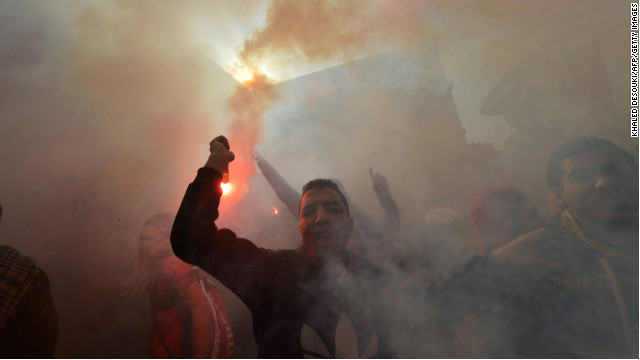 Jan 26, 2013 CNN
Cairo -- A stern Egyptian court ruling tied to a soccer riot spurred clashes that left at least 30 people dead on Saturday, the latest round of violence in the unsettled North African nation.
In addition to those killed, more than 300 were wounded when people in the northeastern city of Port Said clashed with authorities outside a prison where their kin were being held, the head of Port Said hospitals told state-run Nile TV.
They were angry because 21 of their relatives had just been sentenced to death for their role in a February 1 riot in a Port Said stadium.
That 2012 incident -- during a game between Cairo's prestigious Al-Ahly football club and the host Al-Masry team -- ended with 73 dead.
Two months later, Egypt's general prosecutor charged 75 people with "premeditated murder and attempted murder," while three Al-Masry officials and nine police officers were charged with "assisting the murderers."
Read More
Total views: 3412