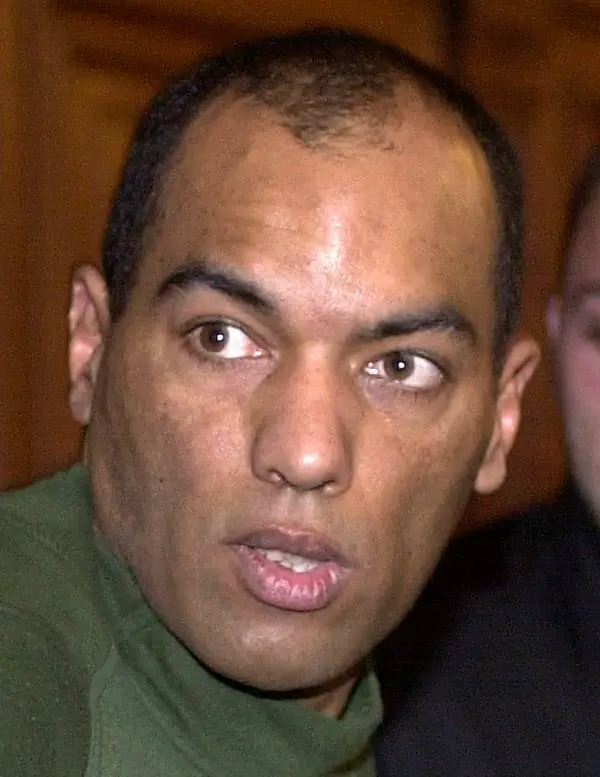 Guy Georges aka The Beast of Bastille
On January 24, 1991, French serial killer and rapist Guy Georges, known as the Beast of Bastille, kills for the first time. Guy Georges was a French serial killer who preyed on attractive, young, energetic women, whom he assaulted, tortured, raped and killed between 1976 and 1997. He was dubbed the 'Beast of Bastille' due to the fact that several of his attacks occurred in the Bastille quarter, an east Parisian neighborhood.
On the evening of January 24, 1991, he simply did not report back to prison, he instead travelled to Paris to commit his first murder. He spotted an attractive young woman walking down the road. It was 19-year-old Pascale Escarfail, a student at the Sorbonne. Following her home, Georges grabbed her as she was opening her front door. Holding a knife to her throat, he forced his way in, tied her up and raped her, before slitting her throat and watching her die. A week after the murder, Georges calmly returned to prison as if nothing was amiss. 
Released from prison in April 1992, Georges wasted no time in finding other female victims and over the next six years murdered an additional six young woman, while assaulting and raping numerous others. In 1997, police investigation was finally gaining impetus and investigators knew for certain that several of their unsolved crimes were linked and that they potentially had a serial killer on their hands. The media frenzy surrounding the killings had unleashed a level of panic in the population of Paris. It was one of the largest manhunts in French criminal history. Police finally found Georges in Montmartre and arrested him on March 27, 1998 for the rape and murder of Pascale Escarfail, Catherine Rock, Elsa Benady and Agnes Nijkamp. It transpired that Georges' DNA matched that found at all four crime scenes, as well as at one attempted rape. Confronted with this evidence while in custody, Georges confessed to these four, as well as three other murders. 
Georges attempted to escape from jail in December 2000. He and three cellmates attempted to saw through the bars of their cell but were caught by prison guards. Georges was assessed by psychiatrists and declared legally sane and fit to stand trial. The three-week trial began on March 19, 2001. The 50 witnesses included four women previously attacked and raped by Georges. Despite prosecutors presenting the DNA evidence as well as the confession given after his arrest, Georges plead not guilty to all charges. He retracted his confession, claiming the police had tortured and beaten him to obtain it. Eight days into the proceedings, a defeated Georges broke down in tears and confessed. He admitted to the original four murders, as well as to the rape and murder of Helena Frinking, Magalie Sirotti, and Estelle Magd, asking for forgiveness from the victims' families. On April 5, 2001 Guy Georges, was sentenced to life imprisonment, without the possibility of parole. 
Visit Michael Thomas Barry's official author website – www.michaelthomasbarry.com and order his true crime book, Murder and Mayhem 52 Crimes that Shocked Early California 1849-1949, from Amazon or Barnes and Noble through the following links: 
Amazon - http://www.amazon.com/Murder-Mayhem-Shocked-California-1849- 1949/dp/0764339680/ref=sr_1_1?ie=UTF8&qid=1352214939&sr=8-1&keywords=michael+thomas+bar 
Barnes and Noble - http://www.barnesandnoble.com/w/murder-and-mayhem-michael-thomas-barry/1110912205?ean=9780764339684
Total views: 11678