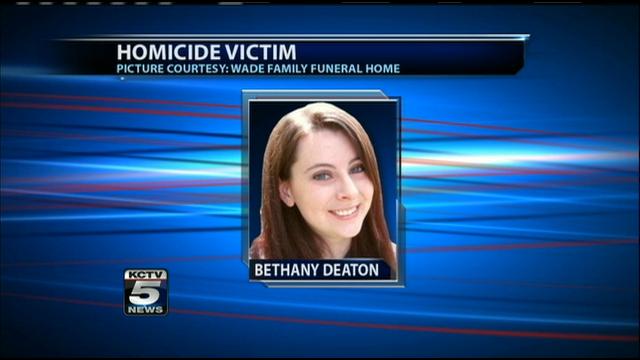 KANSAS CITY, MO (KCTV) -
The suspect in a bizarre murder case involving sex and religion was in court for the first time.
Tuesday, the Jackson County prosecutor shed some light on a few questions surrounding the case as the media got the first look at the accused killer.
Micah Moore, 23, walked into a Jackson County courtroom Tuesday to be charged with murder. Four days earlier he walked into the Grandview Police Department and told investigators he killed his roommate, 27-year-old Bethany Deaton.
If Moore had not come forward, chances are the bizarre plot of murder, sex and religion would have died with her. Bethany Deaton's case was ruled a suicide when her body was found near Longview Lake Oct. 30 with a suicide note beside her.
"This was a horrible, horrible crime. A young woman lost her life. She lost her life in a very violent way," Jackson County Prosecutor Jean Peters Baker said.
According to Moore's statement to police, he killed Bethany Deaton to cover up a series of sexual assaults done to her by himself and other male roommates, including her husband, Tyler Deaton. Moore said the sexual assaults were all part of a "religious experience" and that Tyler Deaton was the leader of the religious community. Read More
Total views: 7476