The teen who subjected popular schoolteacher Colleen Ritzer to one of the most brutal sexual homicides in Massachusetts' history will have his day in court soon. 
Jury selection in the rape and murder trial of Philip Chism begins next week, after several attempts to dismiss the charges failed and the courts refused to allow the boy to be tried as a juvenile.
Chism was only 14 when he followed Ritzer into a ladies' room dressed in a hood and surgical gloves, then raped her at knifepoint, slit her throat, wheeled her body out of the building in a dumpster, and obscenely abused and "posed" the corpse in woods bordering school grounds.
Then, just as any skilled serial killer would do, Philip Chism meticulously cleaned himself up with a change of dress brought beforehand, took his victim's underwear as a keepsake, and, using her stolen credit card, treated himself to dinner and a movie.
He was apprehended later in the night, confessing to police during videotaped questioning that Ms. Ritzer had used a "a trigger word" at school that day and "that's when I became the teacher."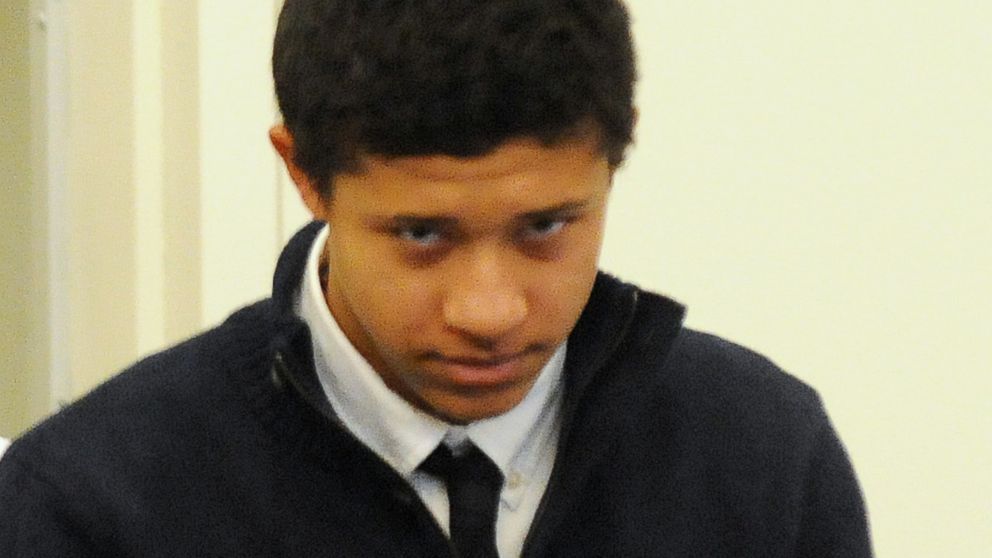 A few weeks after he was booked into a youth detention center, the suspect then assaulted a female corrections officer there, attempting the same atrocities on her before he was subdued by the 29-year-old woman's coworkers.
Prior records show a host of previous addresses for this towering teenager, who, at the time of his "premeditated" crimes against 24-year-old Colleen Ritzer, was said to have only recently moved to her state from Tennessee.
In fact, moving around a lot is evidently what the Chism family did, although whether this pattern was established out of poverty or, instead, to help young Philip escape detection for similar acts of depravity is yet unknown.
Experts do know that a disrupted and abusive upbringing can sometimes lead a very small minority of males to develop an appetite for deadly sexual violence -- significantly less than one percent, statistically speaking.
However, the sophistication of Chism's planning against both his teacher and the female prison guard belies the kind of criminal experience that just doesn't happen at the very first strike, especially for a minor:
"Everything has to have a first instance," explained Dr. Don Condie, a clinical instructor of psychiatry at Harvard Medical School. But, he cautioned, "it would be unusual for the first time to be such a serious crime as a sexual homicide."
Lawyers for Chism are expected to present an insanity defense, backed up by testimony from a psychiatrist renown for testifying on behalf of accused serial killers and mass murderers.
Total views: 3379