A young man obsessed with a shrink he felt "imprisoned" him in her clinic years ago has brutally slain the psychiatrist at her Hockessin estate, during a predawn home invasion. 
New Castle County investigators said they found evidence at the suspect's apartment 10-minutes from the crime scene which showed the vicious murder of Dr. Caroline Ekong had been carefully planned for at least a year.
That was a deadly plot the 55-year-old target never had an inkling about, they also disclosed.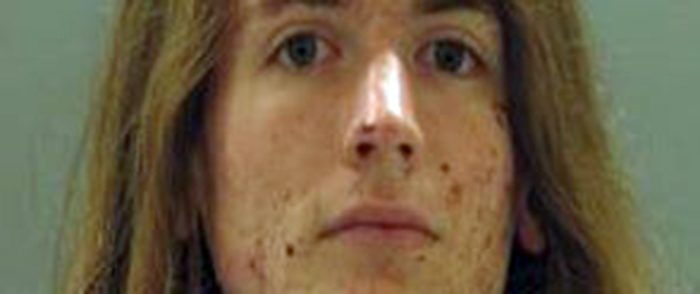 Ekong's daughter came upon the body of her mother early on Wednesday and contacted an emergency dispatcher, though it was clear the doctor had already died in the surprise knife attack.
But police said the killer as well made a 911 call that same morning -- to turn himself in.
Christopher Flick "claimed responsibility" for the premeditated killing of Dr. Ekong, a law enforcement spokesman said, adding that he stabbed the victim "multiple times" during the elaborately planned break-in.
The well-respected doctor worked with troubled youths at a Newark Delaware mental-health facility called the Rockford Center, where Flick had once been a patient.
Otherwise, it appears she had no outside contact with the 21-year-old former university student, and was apparently oblivious to his homicidal ideations about her.
Police believe that Christopher Frick's vengeful obsession with Dr. Caroline Ekong, whom he publicly accused of *imprisoning* him at the Rockford psych-ward for "ridiculous" reasons, is what motivated him to kill her.
He's being held without bond on first-degree murder and burglary related charges.
Total views: 2038