A Mexico man says missing FX producer Eric Kohler mugged for the photo below on Wednesday night, and also told him that he doesn't want to be found.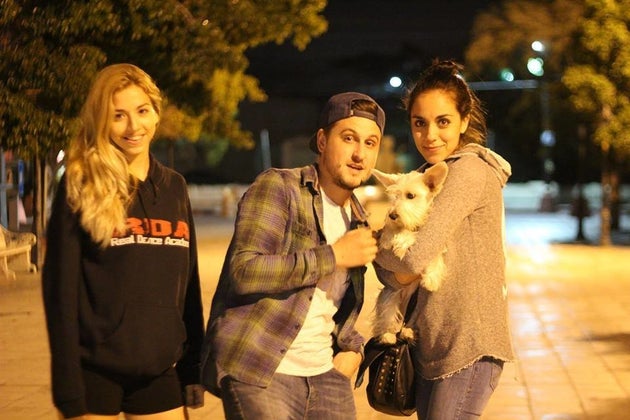 The 27-year-old Hollywood special effects expert was reported missing by his family around November 24th when he didn't come home for the Thanksgiving holiday as expected or call his parents.
He has contributed to such blockbuster movies as X-Men and The Avengers.
Per the photo above -- allegedly showing him in the company of two young Mexican women and their camera shy pooch -- it appears that Eric Kohler is alive and well, although why he's on the run remains a mystery.
Huffington Post reporters forwarded the snapshot to police in California where the missing American filmmaker lives and was last sighted on surveillance cams at a shopping mall.
A spokesman for the LAPD says they are actively investigating the photographer's claim.
Eponymous Rox
Missing Persons update
Total views: 1902