PHOTOS: A pair of elderly Islamic vegans who were sentenced to die in prison for killing people the couple perceived were "witches" draining their "yogic powers" might be eligible for parole someday.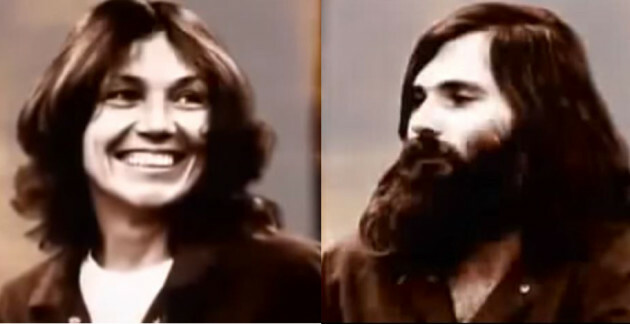 "San Franciso witch killers" Michael 'Bear' Carson and his wife/accomplice Suzan Carson launched their weird crime spree in the early 1980s; brutally killing at least three victims before they were apprehended.
They've both grown long in the tooth while jailed these past three decades; but they're no less creepy or dangerous, warn those who are begging the courts not to free the deadly duo ever.
Once upon a bizarre time, neither of the incarcerated Carsons -- who still view themselves as Muslim mystics "with knowledge of past, present and future events" -- could have ever hoped to see liberty again.
But under a new prison reform initiative, they are among 1400 aged felons who California officials are suddenly considering awarding unearned paroles to, in hopes of easing overcrowded jails.
Eponymous Rox
Serial Crime, Weird Crimes, Criminal Justice
Total views: 1814