Mr. and Mrs. Michael Jones below are accused of "torturing or cruelly beating" their 7-year-old son to death then dumping his corpse in their Kansas City pigsty.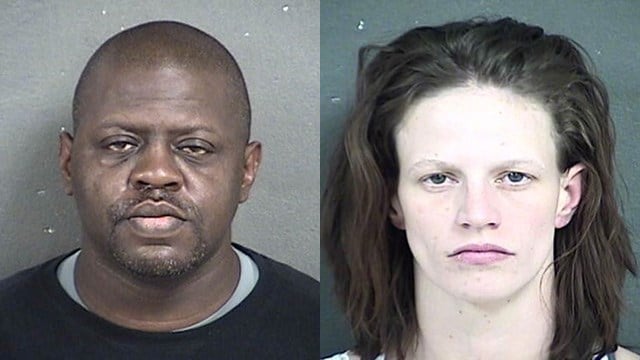 Authorities didn't even know the boy was missing until neighbors alerted officers to the possibility, after they were called to the Jones residence on reports of a domestic disturbance.
That incident occurred in late November and allegedly involved a discharged firearm and clear indications of spousal abuse.
Police discovered appalling conditions at the Jones's otherwise upscale home and subsequently removed their remaining six young children -- all girls -- while the matter of their missing son was being investigated.
A thorough search of the couple's property, including outbuildings where livestock are housed, produced a partial set of human remains believed to be that of the slain juvenile.
Bail bondsman Michael Jones has been in custody on suspicion of child abuse and murder in the first degree ever since those body parts were found, and continues to be held on $10-million bond.
His wife, Heather Jones, also faces charges now in connection with the apparent beating death and disposal of their only son sometime between May and September 2015.
Her bail has been fixed at $5-million.
Eponymous Rox
Murder, Mutilation, Abuse of Corpse
Total views: 1506