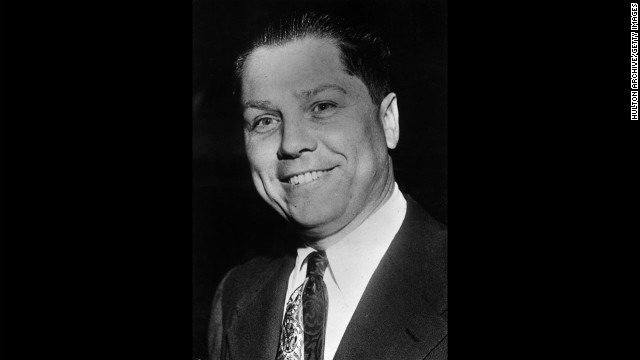 Tip: Hoffa buried under Detroit house - The decades-long search for Jimmy Hoffa will take another turn Friday when police drill beneath a suburban Detroit home in search of the Teamsters boss who disappeared in 1975.
[CNN Crime News]
(CNN) -- Police will drill outside a suburban Detroit residence Friday in the search for Jimmy Hoffa, the labor strongman whose disappearance is one of the most notorious and mysterious in U.S. history.
A tipster told police that a body was buried at the spot in Roseville, Michigan, at around the same time the Teamsters boss disappeared in 1975.
The tipster did not claim it was Hoffa's body, authorities said.
Police Chief James Berlin told CNN Thursday that while the tipster's information seems credible, he's not convinced the body is Hoffa's because of the timeline. He spoke with the tipster on August 22, and believes the person did see a burial. Read More here.
Total views: 5125