The sexual homicide trial of Philip Chism is on track again, after the teen's psychotic break yesterday resulted in an emergency adjournment to reassess his mental competency.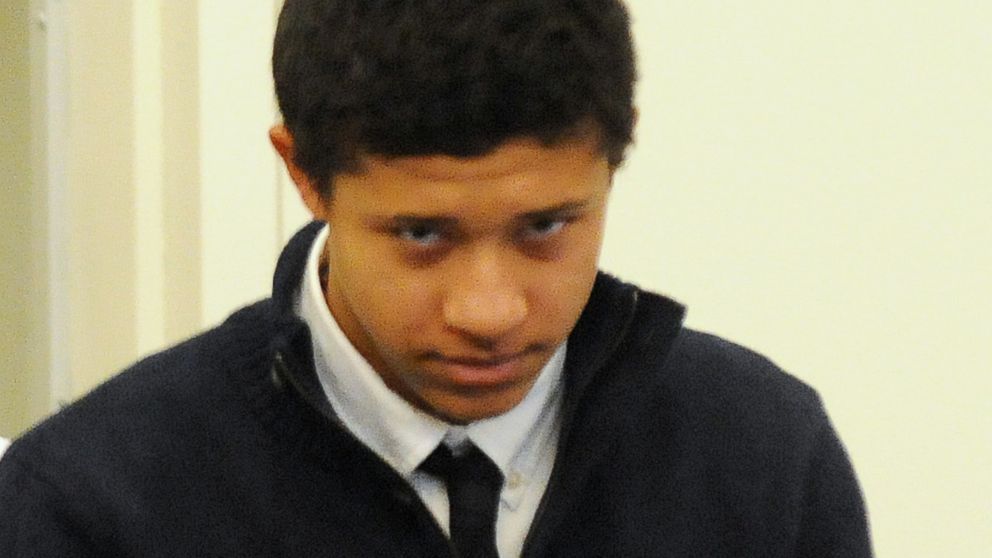 On Tuesday the accused killer-rapist of teacher Colleen Ritzer refused to return to the courtroom upon learning that a trash bin he dumped his victim's bloody corpse in was about to be presented to the jury.
According to unidentified sources, the 16-year-old was observed by both his own defense team and the judge "lying on the floor" of his holding cell and "muttering" about "not wanting to hurt" somebody.
He also refused to either reenter the courtroom so jurors could examine the exhibit as planned, or to answer any of the justice's questions.
The judge then expressed grave doubts about the youth's mental health and ordered a psychiatric reevaluation to determine whether in fact he was truly able to stand trial.
Today, though, Chism's lawyer dramatically thwarted the Court's psychologist from delivering that testimony by waiving her client's right to a new competency exam, thereby allowing trial proceedings to recommence.
Philip Chism had already been assessed competent to face trial as an adult on charges he raped, stabbed and strangled his 24-year-old math teacher in 2013, before obscenely posing Ms. Ritzer's corpse beside the school and stealing her credit cards.
Nevertheless, the validity of his prior evaluation is now called into questioned as well, since even at the time it was performed he had disrupted the seating of a jury with equally bizarre outbursts, including proclaiming he wanted "to die" and was "hearing voices."
Eponymous Rox
Trial News, Juvenile Offenders
Total views: 1991