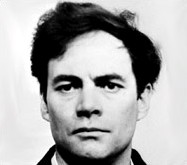 Donald Neilson aka The Black Panther
On January 14, 1975 Donald Neilson aka the Black Panther, kidnaps his last victim, 17 year old Lesley Whittle from her bedroom at her family home in Highley, Shropshire, England. Donald Neilson , (who was born Donald Nappey) was a British murderer and armed robber. He turned to crime when a business he owned failed.
It is believed he committed over 400 house burglaries without detection during his early days of crime. Before he became notorious as The Black Panther he was sought under a variety of nicknames such as The Phantom and Handy Andy. To confuse the police, he adopted a different modus operandi every few weeks. For example he would steal a radio from each house and abandon it nearby then when that pattern of behaviour was established he would drop it and do something else. Proceeds from simple housebreaking were low however and after stealing guns and ammunition from a house in Cheshire he upped his criminal activity which resulted in him turning to robbing small post offices. Neilson committed eighteen such crimes between 1971 and 1974. 
His crimes became progressively more violent as he sought to protect himself from occupants prepared to put up a resistance to defend their property. Neilson's first three murders occurred in 1974. He shot dead two postmasters and the husband of a postmistress as well as brutally battering sub-postmistress Margaret 'Peggy' Grayland in post office robberies. He killed Donald Skepper in Harrogate in February 1974, Derek Astin of Baxenden in September 1974, and Sidney Grayland in Langley during November 1974. The Baxenden murder gained Neilson the nickname The Black Panther when, during an interview with a local television reporter, Astin's wife, Marion, described her husband's killer as "so quick, he was like a panther". Alluding to the killer's dark clothing, the enterprising reporter ended his piece by asking "Where is this Black Panther?" and the soubriquet stuck. 
Lesley Whittle was a 17-year-old girl and was Neilson's youngest victim. Whittle came from a wealthy family. On January 14, 1975 Neilson entered the Whittle family home and kidnapped Lesley from her bedroom. Neilson calculated that the family would not materially miss £50,000 of their fortune, and so made a subsequent demand in a note left at the family home for that sum. A series of police bungles and other circumstances meant that Whittle's brother Ronald was unable to deliver the ransom money to the place and time demanded by the kidnapper. Lesley's body was found on March 7, 1975, hanging from a wire at the bottom of the drainage shaft in in Kidsgrove, Staffordshire. 
On December 11, 1975 two policemen, spotted Neilson acting suspiciously outside a post office. They approached him and he pulled a sawed-off shotgun on them and ordered them to drive to Blidworth. Evebtually the officers were able to disarm and subdue Neilson with the help of a bystander. Neilson's trial began at Oxford Crown Court on June 14, 1975. On July 1, 1976 he was convicted of Lesley Whittle's murder and sentenced to life imprisonment. During the trial he claimed that Lesley had died when she had accidently fallen off the platform he had left her on.  In 2008, Neilson was diagnosed with motor neuron disease, a progressive and fatal condition and died on December 18, 2011. 
Visit Michael Thomas Barry's official author website – www.michaelthomasbarry.com and order his true crime book, Murder and Mayhem 52 Crimes that Shocked Early California 1849-1949, from Amazon or Barnes and Noble through the following links: 
Amazon - http://www.amazon.com/Murder-Mayhem-Shocked-California-1849- 1949/dp/0764339680/ref=sr_1_1?ie=UTF8&qid=1352214939&sr=8-1&keywords=michael+thomas+bar
Barnes and Noble - http://www.barnesandnoble.com/w/murder-and-mayhem-michael-thomas-barry/1110912205?ean=9780764339684
Total views: 6273