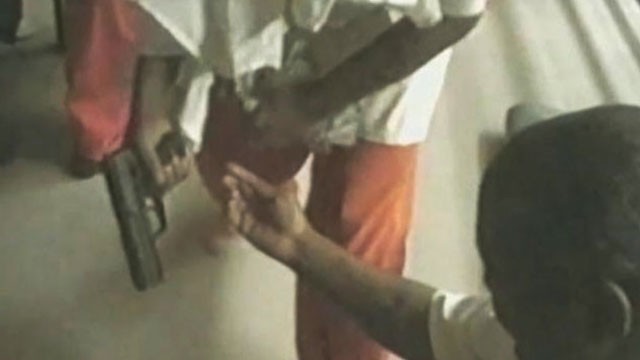 April 3, 2013 ABC News
Inmates housed in a now-closed New Orleans jail were filmed apparently drinking beer, using drugs and playing with a loaded gun in their cells in a video recording shown in court Tuesday.
The video clips, which were shown as part of a U.S. District Court hearing on the merits of reopening the city jail, were shot by an anonymous cameraman whom lawyers did not name during court proceedings.
In one clip, the cameraman films an inmate allegedly walking Bourbon Street and talking to a New Orleans cop, before they returned to the jail to film the other scenes, according to ABC News affiliate WGNO-TV. The inmate had allegedly escaped from the jail temporarily.
The video clips were part of three videos found locked away in a safe in the Orleans County Sheriff's Office. They were filmed years ago before the jail was closed, according to WGNO.
The sheriff would not comment on where the video originated or who produced it, and it's unclear when it was made. No criminal charges appear to have resulted from the contents of the video. Read More
Total views: 3040